[WW2Awards Research] Missing in Action or buried?
Basil J. Gillis, known as missing in action, but once buried?
After the Battle for Tarawa, Jay M. Johnson was responsible for setting up a weather station for the pilots using the island to help with navigation. He was also an avid amateur photographer and took photos on the island. From his son Andy Johnson, the editorial board of
WW2Awards
received a photo of a number of graves on Tarawa.
One of the graves bears the name of
Basil J. Gillis
, who is reported as missing in action and is mentioned on the Tablets of the Missing at the
National Memorial Cemetery of the Pacific
.
Other sources mention his remains were transferred to the Cowles Memorial Cemetery in Ipswich, Massachusetts. Unknown is then why his name was added to the Tablets of the Missing. Unclear is if the grave in Ipswich is his actual grave or an empty memorial grave.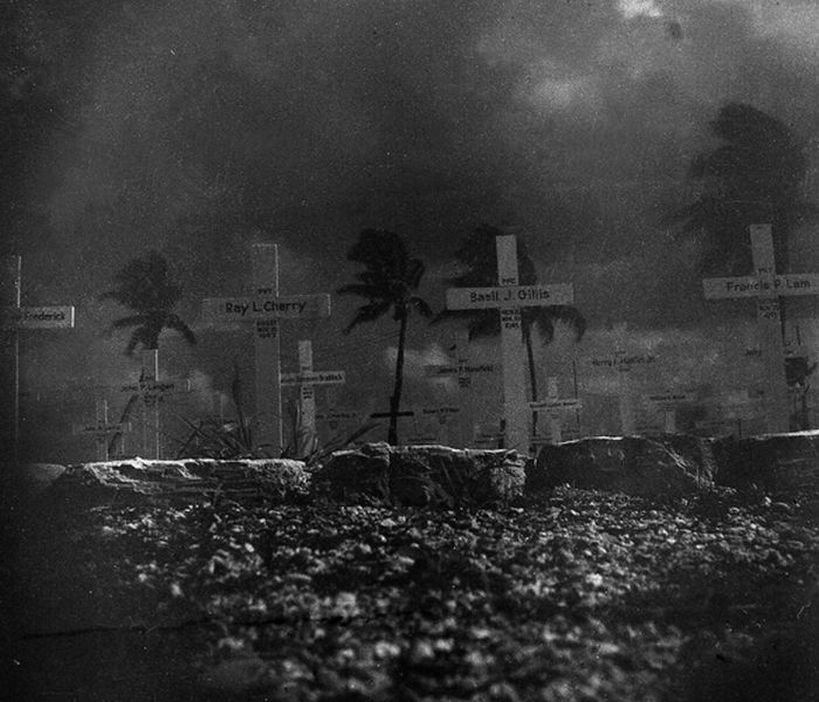 The grave of Basil J. Gillis between the graves of Ray L. Cherry and Francis P. Lam at Tarawa.
Off course, as WW2Awards we woul very much like to know more about this history. WHen you as a visitor can help us with this, please let us know.